CONTACT
Contact
In general, we will reply to your message within 24 hours.
Guesthouse Hajimari is a participant in the Japanese government's Go to Travel Campaign. Please see「How to make a reservation」for more booking information.
※With a view on preventing the spread of the virus, we ask that residents of areas declared to be in a state of emergency refrain from staying at the guesthouse for unnecessary reasons. (We will continue to provide accommodation to guests who need it, such as for business or for essential workers.)
※The timing for the resumption of the Go to Travel Campaign has yet to be decided. official blog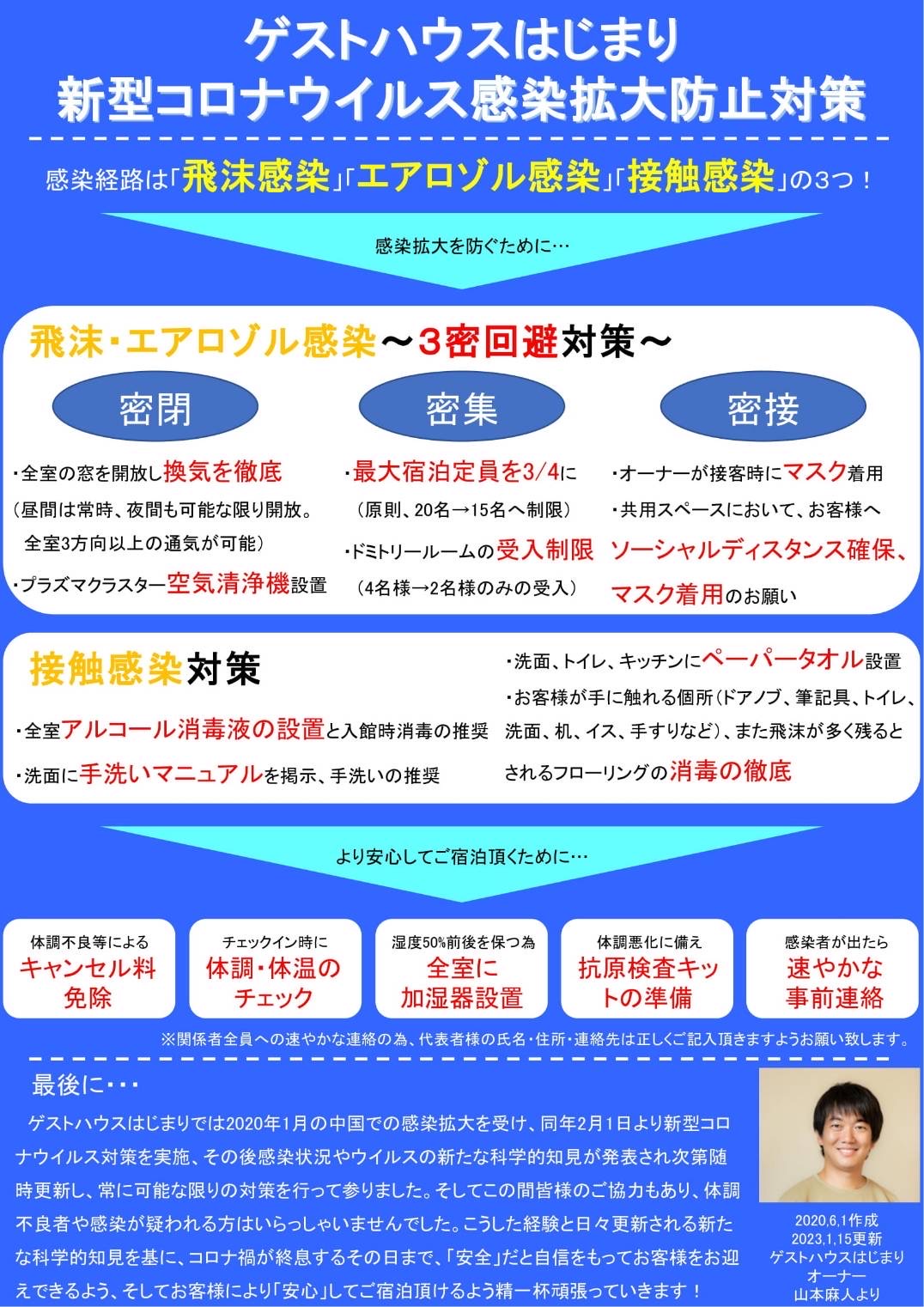 Guesthouse Hajimari
Measures taken to prevent the spread
of the Covid-19
Alcohol-based hand sanitizers have been placed in all our rooms
A hand-washing guide has been installed next to the wash basin and guests are encouraged to wash their hands
Paper towels have been placed in the washroom, toilets and kitchen
All our rooms have been installed with Plasmacluster® air purifiers and humidifiers
The owner and staff wear masks and maintain a safe distance when interacting with guests
Thorough disinfection and ventilation during cleaning
An acrylic board has been installed at the reception
We ask that the guests comply with the following:
All guests will have their temperature taken and asked about their general condition at check-in.
Please refrain from staying at the guesthouse should you present any symptoms or feel unwell on the day of your arrival. If such is the case, no cancellation fees shall be charged.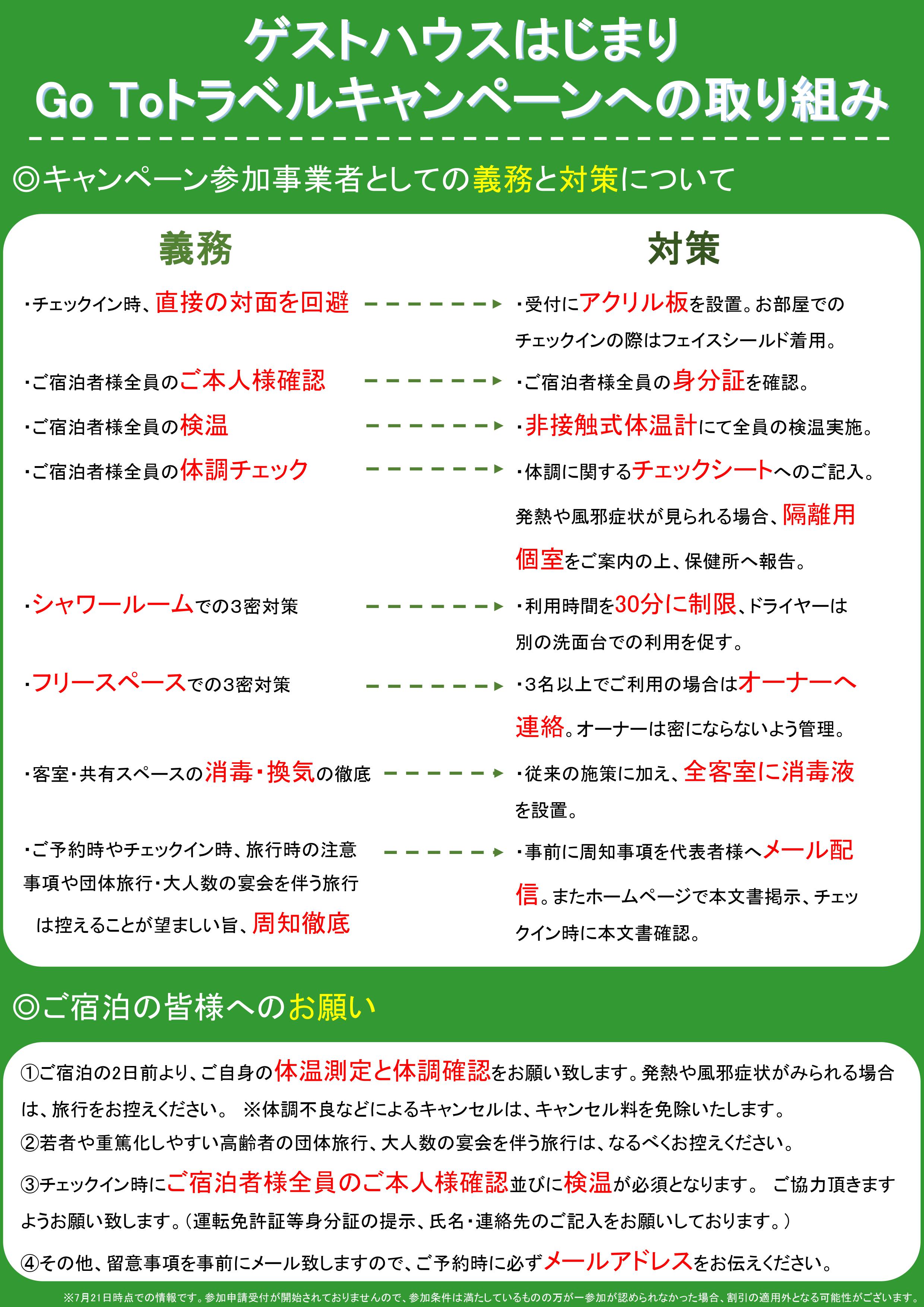 RESER-VATION

How to make a reservation

Please make your booking by phone or through the form on this page. Please note that your reservation shall not be complete until you receive a confirmation from us for the reservation.

You may also use the automatic reservation system by clicking on [Reservations] below.
Please note that reservations need to be made by phone or the [Go to Travel Campaign special offer] section within the [Reservations] to be eligible for the Go to Travel Campaign.

LOWEST PRICE

Special offer for reservations made on our website

Lowest prices of all reservation sites are guaranteed for reservations made on our website, automatic reservation system and by phone. In addition, we will offer an additional bonus of either free bath and face towel rental or a free 500ml bottle of mineral water.
Inquiries and reservations
by phone
Phone reception hours for reservations
(7:00-22:00 JST)
Inquiries and reservations
using the form